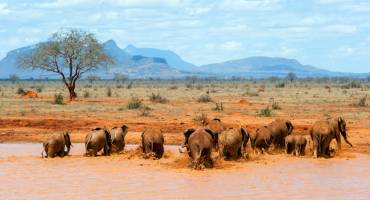 The Maasai Mara National Reserve of Kenya lies in the Great Rift Valley, which divides Tanzania and Kenya. It is a great place to see large herds of animals like lions, cheetahs, leopards and zebra. The weather changes daily in the Masai Mara, so no specific time is considered perfect for visiting this park. This can be said about most parks in Africa. The best time to visit Masai Mara National Park is after the rainy season but before the short rains begin.
The best time to visit Masai Mara National Park depends on your interests and what you plan on doing while visiting this site. For example, if you are an avid photographer, you should visit this site during the dry season (November-June). This is because most animals gather around waterholes during this time, making it easier for you to take photos of them. On the other hand, if you want to see the wildebeest migration, it would be better to go during the wet season (July-October) since these animals migrate during this period.
Masai Mara National Park is one of Kenya's most famous safari destinations. It is a vast park, and you can spend weeks within its borders without seeing everything this magnificent area offers.
The Masai Mara is home to numerous wildlife species, making it an ideal place for a safari vacation. The park is located in the Rift Valley Province and covers an area of 14,700 square kilometres (5,652 square miles).
Masai Mara National Park lies within the Serengeti-Mara Ecosystem, which encompasses more than 4 million acres (1,600 sq km) in northern Tanzania and southern Kenya. The annual migration of wildebeest, zebra and gazelle begins in July when they leave their calving grounds searching for food after the long dry season ends. They follow the rains southward until October, when they return north again with their calves born during the migration.
This annual migration is one of the most spectacular wildlife spectacles on earth and attracts thousands of visitors each year who witness it firsthand. Some lodges are suitable in the middle of this natural wonderland, while others are slightly removed from it but still close enough so guests can easily access it by vehicle or foot.
If you love wildlife and have always dreamed of seeing it on safari, the Masai Mara is a great choice. The Mara puts on quite a show With over 300 recorded species, including lions, elephants, giraffes and leopards.