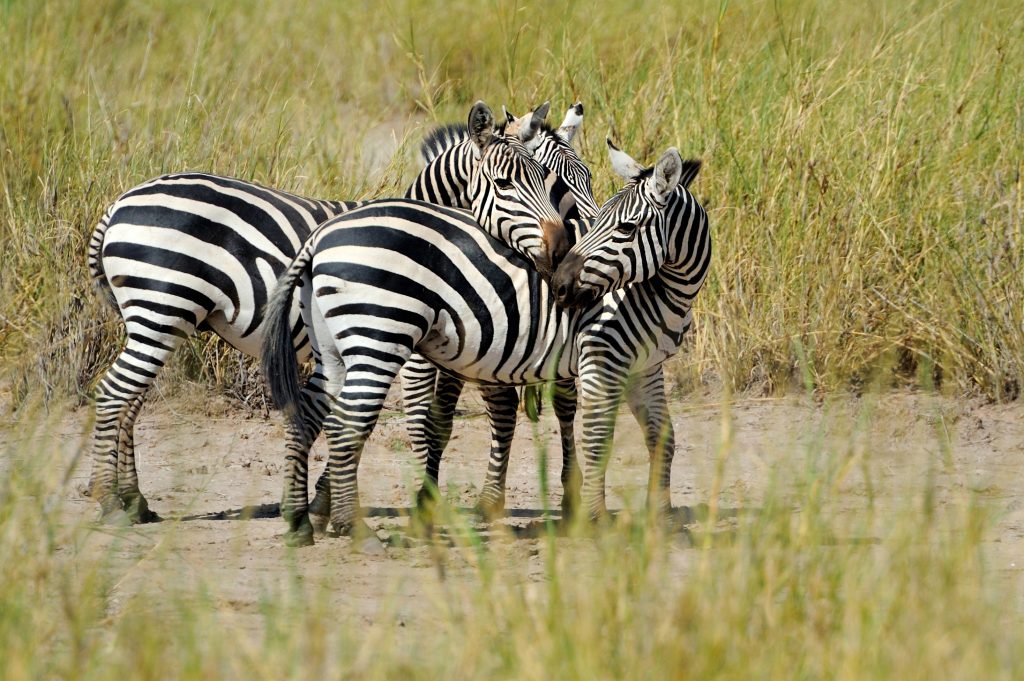 East Africa has long been renowned as a haven for captivating safari experiences. Encompassing four highly sought-after African destinations – Kenya, Tanzania, Uganda, and Rwanda – this region is home to some of the world's most iconic national parks. Whether you're considering exploring one, two, or all of these countries, and if you're seeking guidance on how to navigate transportation, routes, and crossings, this article is your ultimate companion.
DISCOVER KENYA
Celebrated for its sprawling savannas that seemingly stretch into infinity and the nonchalant presence of majestic big cats featured in numerous wildlife documentaries, Kenya offers the quintessential "classic Africa" atmosphere that many adventurers yearn for. Not only is it an affordable safari destination, but it also provides a wide array of accommodation options, Kenya safari tours, and thrilling activities. The vibrant metropolis of Nairobi, deeply ingrained cultural heritage, and stunning stretches of white sandy beaches for relaxation further enhance the allure of Kenya.
PRIME ATTRACTIONS IN KENYA
Masai Mara National Reserve
Tsavo East National Park
Amboseli National Park
Lake Nakuru National Park
Nairobi National Park
RECOMMENDED SAFARI EXPERIENCES
Combination of Kenya Safari and Zanzibar Beach Holiday
4-Day Best of Kenya Walking Safari
14-Day Kenya Adventure Safari
TANZANIA: A WILDLIFE WONDERLAND
Renowned as a global epicenter of wildlife, Tanzania boasts the remarkable spectacle of the Great Wildebeest Migration and stands as a paramount wildlife destination. Its expansive plains and diverse landscapes harbor an impressive array of wildlife, making it home to the highest density of wild animals per square kilometer. Yet, the allure of Tanzania extends beyond the Big 5, the immense hooves, endangered species, and gripping predator interactions. The country also offers captivating beaches, diving and surfing sites, cultural and historical landmarks, and seven UNESCO World Heritage sites, including the formidable Mount Kilimanjaro.
PRIME ATTRACTIONS IN TANZANIA
Bwindi Impenetrable Forest National Park
Queen Elizabeth National Park
Kibale Forest National Park
Murchison Falls National Park
Kidepo Valley National Park
RECOMMENDED SAFARI EXPERIENCES
9-Day Expedition to Western Uganda's Game Parks and Gorillas
5-Day Queen Elizabeth Safari
6-Day Primate Safari in Bwindi NP and Kibale NP
JOURNEY INTO RWANDA
Nestled amidst a verdant, mountainous landscape, Rwanda offers breathtaking vistas and a captivating cityscape. This country is famed for its mischievous primates, particularly the endangered Mountain Gorillas. Beyond its primate population, Rwanda hosts a vibrant collection of wildlife and birdlife, featuring easily sighted mammals like elephants, giraffes, and zebras. Beyond wildlife, Rwanda offers sunset vistas along Lake Kivu, invigorating hikes, immersive cultural experiences, and rewarding birdwatching.
PRIME ATTRACTIONS IN RWANDA
Volcanoes National Park (Parc National des Volcans)
Nyungwe Forest National Park
Akagera National Park
Lake Kivu National Park
Mukura Forest Reserve
RECOMMENDED SAFARI EXPERIENCES
10-Day Rwanda Culture and Gorilla Tracking Safari
4-Day Gorilla Tracking around Lake Kivu
4-Day Rwanda Gorilla Trekking Safari
TRAVELING ACROSS EAST AFRICA
KENYA ↔ TANZANIA
The border towns of Busia and Malaba serve as gateways between Kenya and Uganda. Busia lies approximately 195 kilometers east of Uganda's capital, Kampala, and about 451 kilometers northwest of Nairobi, Kenya's capital. Malaba sits on the main highway between Kampala and Nairobi, around 14 kilometers east of Tororo and 215 kilometers east of Kampala. These crossings cater to overland travelers via buses, shuttle buses, and private vehicles.
Flights between the two countries are also available, with flights taking just over an hour and costing around $250.
TANZANIA ↔ UGANDA
For road travel between Tanzania and Uganda, the border town is Mutukula/Mtukula. Flights also connect the two countries, usually with stopovers.
UGANDA ↔ RWANDA
Border crossings between Uganda and Rwanda primarily occur at Gatuna/Katuna. Direct bus services and minibuses are available, with flights offering quicker options.
RWANDA ↔ KENYA
No direct overland route connects Rwanda and Kenya. Flights between Nairobi and Kigali take approximately 1 hour and 25 minutes.
TANZANIA ↔ RWANDA
Crossing borders between Tanzania and Rwanda involves towns like Rusumo. Buses and flights provide transportation options.
Note that while Kenya, Tanzania, and Uganda share GMT+3, Rwanda follows GMT+2, putting it an hour behind.
EMBRACE THE EAST AFRICAN ADVENTURE
Exploring East Africa is more feasible than ever, whether by land or air. Overland travel might demand time, but it offers a unique journey. Air travel, though pricier, is more convenient. Regardless of the mode chosen, an East African adventure promises unforgettable experiences, leaving you eager for more.