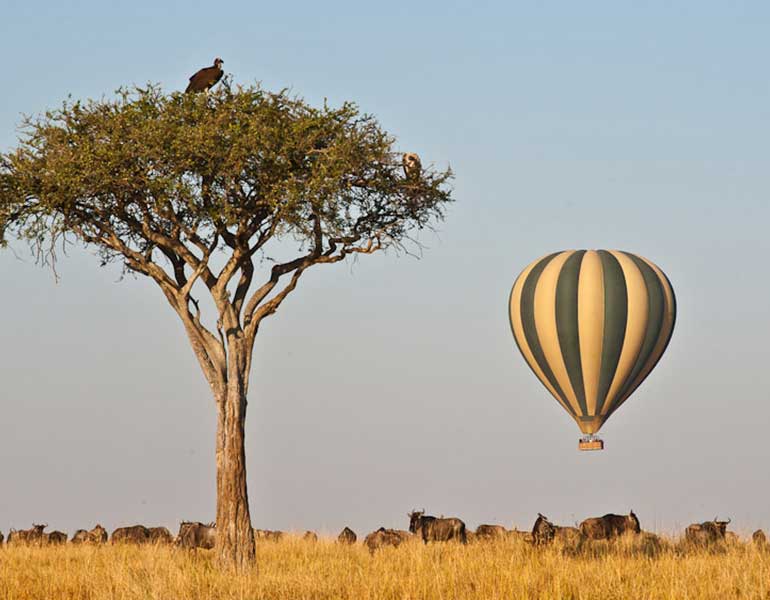 Experience the Beauty of the Masai Mara on a Hot Air Balloon. Are you looking for a once in a lifetime experience? You do not need to travel to an exotic country to get it; visit Kenya and join us on a hot air balloon ride over the Masai Mara savanna. The thrill of seeing the elephant families and lion prides at closer quarters is exceptional and will be one of the highlights of your visit to Kenya. So, please sit back and enjoy breathtaking views of thousands of wildebeests and zebra crossing the Mara River at great speed as they follow their leader and look down at thousands of different species of birds flying in formation above the rolling hills.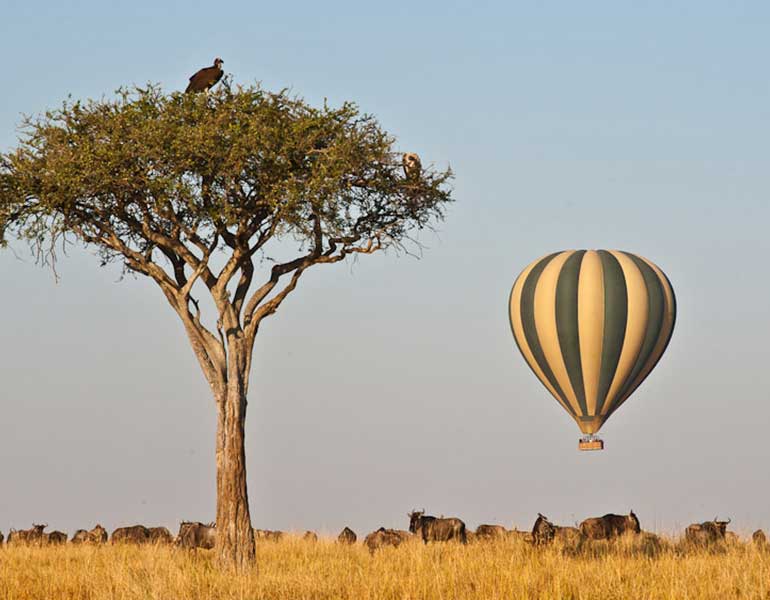 The Masai Mara National Reserve was established in 1961 by the government of Kenya to protect wildlife and provide a sanctuary for the Masai people. In 1970, the Mara became one of several national parks managed by the Kenya Wildlife Service (KWS).
The reserve covers an area of approximately 532 km² (205 sq mi), mainly consisting of savanna grasslands dotted with acacia trees. Today, it hosts some of Africa's most prolific wildlife populations, including lions, cheetahs, elephants, hippopotamuses, crocodiles and giraffes.
The Masai Mara is a world-renowned game park located southwest of Kenya. It is also known as the Serengeti of Kenya because it has an abundance of wildlife and natural beauty.
The Masai Mara National Reserve is famous for its spectacular wildebeest migration, which takes place between July and October. The Great Migration is one of the most fantastic wildlife events in the world, where over 1.5 million wildebeests trek more than 800 kilometres to reach their calving grounds before heavy rains set in.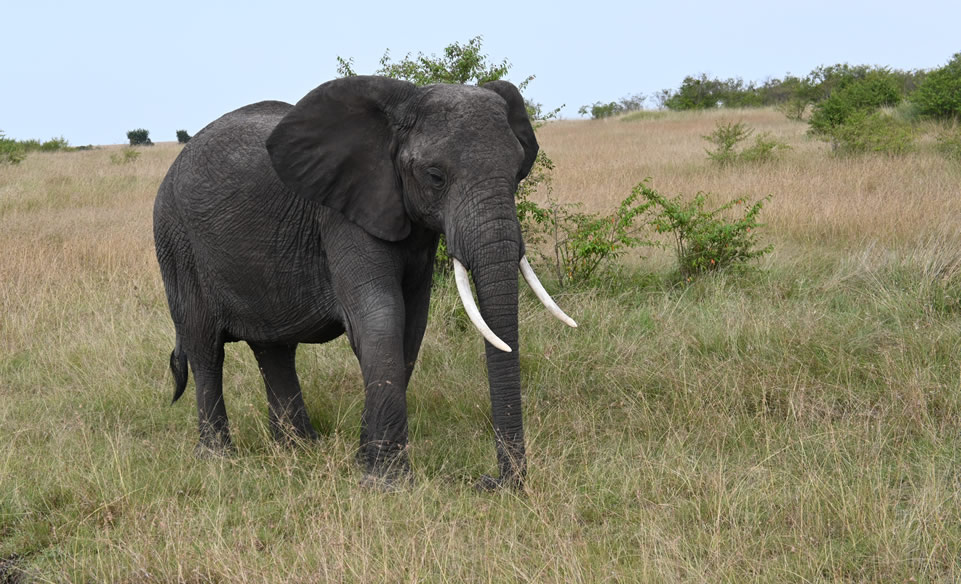 The Masai Mara Hot Air Balloon Safari offers an opportunity to experience this spectacle from above. The balloon trip also gives you a bird's eye view of other animals such as lions, buffalos, elephants, giraffes and ostriches. This truly unique experience will leave you with memories that last a lifetime!
There are over 100 parks in Kenya, and the Maasai Mara is one of the most visited. It is the best place for a hot air balloon ride or any African safari activity. With well-trained guides, lots of wildlife and game, you will want to make this trip to experience a fantastic adventure of your life.