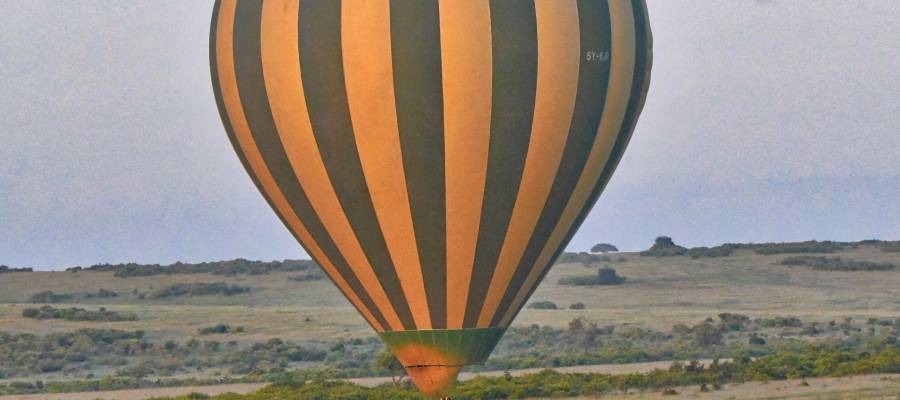 If you want to escape the world for a moment, take one of Kenya's hot air balloon rides and float high above the skies and savannahs of some of the most pristine land on Earth. Drunken Elephant Mara offers flights from their landing site near the keekorok lodge in the Masai Mara. The Sekenani area is one of the best places in the Masai Mara for wildlife viewing, so you'll have a good chance of spotting wildlife up close during your flight.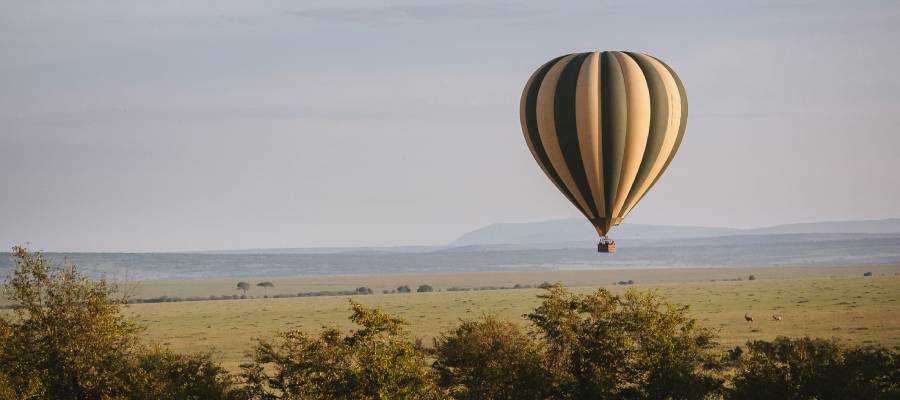 Hot air ballooning is one of the most beautiful ways to see the Masai Mara. The spectacular views and stunning landscapes make it a must do activity.
The Masai Mara is a great place to go hot air ballooning as it has some of the most beautiful landscapes in the world. The balloon ride will take you over the maasai mara plains and land in the reserve after 30-60 minutes depending on the winds.
Hot air ballooning is a safe and fun experience for all ages. You will see animals from above and learn about them from your pilot. If you don't fancy going up yourself, there are plenty of things to do on the ground after your balloon ride – like visiting the hippo pool or watching your pilot deflate his balloon!
The balloons take off at dawn (around 6am) so that you can watch the sun rise over this incredible landscape as you float above it all. Once you've landed again after 45 minutes or so in the air, there are plenty of opportunities for game drives around the reserve.
Apart from the unique views and scenery, one of the best parts of hot air ballooning is that you can take it at a pace which suits you. If you want to take in everything around you, then the hot air balloon offers an almost unmatched opportunity. If, on the other hand, you are just after a quick tour of the surrounding landscape, then that's all that awaits.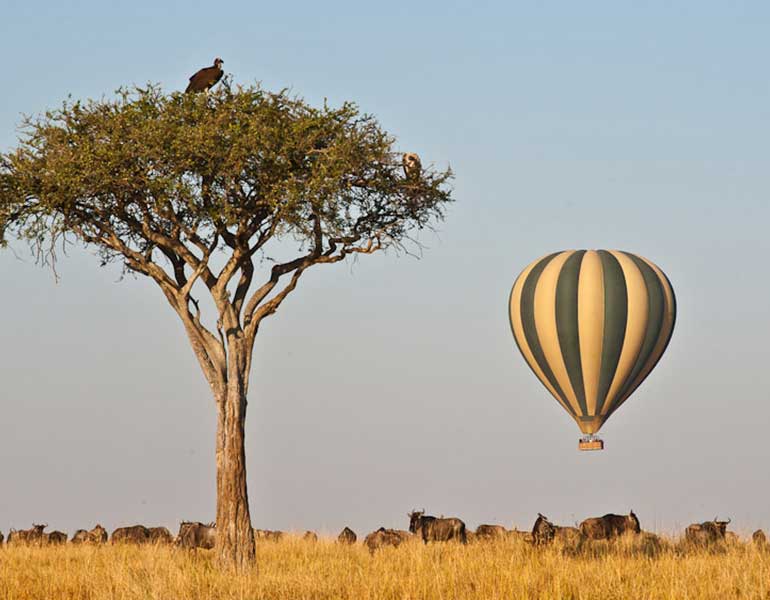 Nowadays, balloon safaris are among the most popular ways to explore the Maasai Mara. Hopefully, this article will help you get started if you are considering embarking on a Masai Mara balloon safari yourself. In addition to being a fun way to see the stunning scenery of the Masai Mara, balloon safaris are also a great way to learn more about this amazing region. The pilots give everyone on board an introduction to the area during the flight, and they point out local wildlife and wildlife refuges. Ultimately, regardless of whether you're already nature lover or if you're still deciding whether or not this is the right trip for you, hot air ballooning in the Masai Mara is a unique experience that can't be missed.