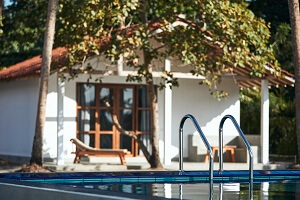 Travelling and spending the night outdoors is an adventure in itself. As a responsible camper, you'll need the right gear to ensure your safety and comfort when venturing into the wild. This is where Safari Luxury Tents come in handy. They are sturdy and durable, as well as water and fireproof.
Safari Luxury Tents: Ready For The Great Outdoors
Safari Luxury Tents are the perfect place to rest your head after a day of exploring. Located in the heart of Kenya, these tents offer a unique experience for anyone looking for luxury and comfort. You will never want to leave from private bathrooms to king beds and air conditioning!
What makes Safari Tents so unique?
They're made of high-quality materials.
They come with a rain fly, which protects you from the elements.
You can customize your tent with paint or stencils (if you want).
The tents have mesh windows so you can see outside without letting any bugs in!
The tents are located in a wildlife conservancy that borders two major national parks. You can see animals from your tent window or even take an evening stroll around the grounds. The tents are surrounded by lush greenery, which creates an almost magical atmosphere. Several other activities are available, including horseback riding and balloon safaris in Maasai Mara.
Luxury Tented Camps offer a unique way to experience the outdoors without having to sacrifice any of your creature comforts. Here are some of the benefits that you can expect from these luxury camps:
Great location: Most of these camps are near national parks or other natural landmarks people love to visit. This gives you access to beautiful scenery without having to leave home!
Diversity: Many of these camps have been designed with families in mind, so there's something for everyone at the campground!
Safari-style tents: Tents are designed in a safari style, so they look like they belong on an African safari! They make great additions to your home decor and are comfortable places to sleep at night.
Safari Luxury Tents provide all the comforts of home, making them an ideal choice for camping enthusiasts who want to enjoy nature without compromising comfort or privacy. So if you're looking for great views and privacy in Kenya, Safari Luxury Tents is the place for you!