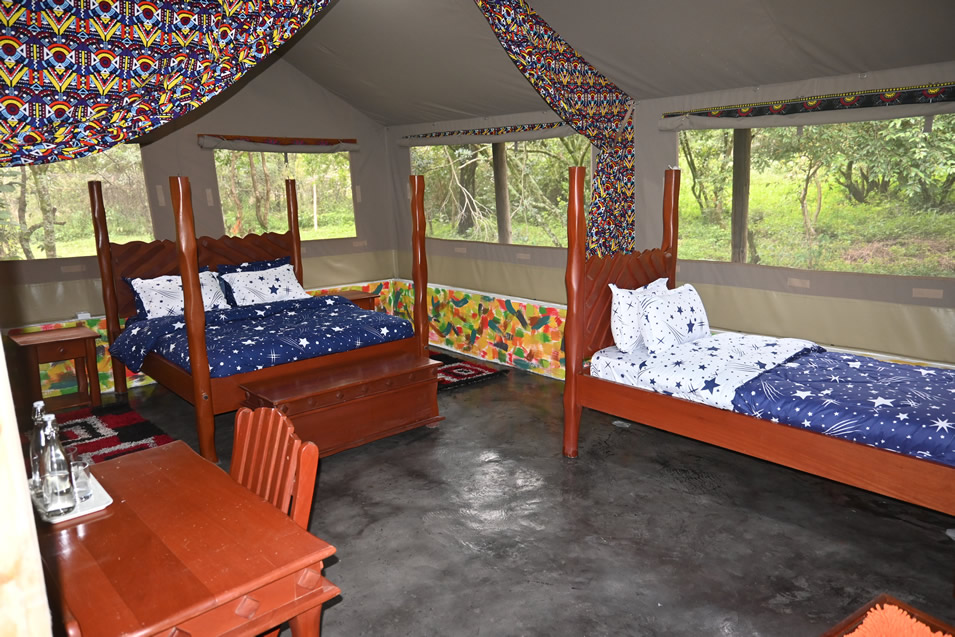 Choosing the right tented safari company can be a challenge, but you don't have to break the bank to afford one on your next vacation. Here are some helpful tips for choosing the best tented safari experience for you.
How can you get away from work or life's stresses? You need to recharge and replenish yourself so that you can face life with more clarity and vigour. A camping African adventure can do this for you. There is something magical about pitching a tent or spending nights in a tent in the great outdoors.
What is a Tented Camp?
Camping is like staying in a tent—you are away from the hustle and bustle of city life and the concrete jungle, able to hear and see wildlife moving around or passing by. It's magical!
Some people believe that camping in Kenya is a great budget choice because it allows them to be near nature without sacrificing comfort. Others prefer being close to nature, but still feel the need for creature comforts.
Tented camps combine the pleasures of camping with those of luxurious resorts.
Why Stay in a Tented Camp?
If you want to enjoy the raw grandeur of the Maasai Mara, but you don't want to give up modern amenities, a tented camp is your best bet.
A comfortable bed, a private toilet and electrical outlets to charge your cameras are just a few of the conveniences you'll find beneath your tent's canvas canopy.
Expectations in a Tented Camp?
The best part about a safari is coming back to camp after a day spent viewing the wild. There's nothing like taking in a great meal while sitting around the fire, listening to lions roar and hyenas giggle. You can almost fall asleep to the sounds of the night.
Camping in a remote wilderness location, surrounded by nature while curled up on your sleeping bag. These memories are priceless!
What are the types of Tents?
If you have a limited budget, you might experience budget safari tented camps. But if you have a deep pocket, you can experience luxurious tented camps.
Mobile Tented Accommodation
The camps are known to be seasonal and temporary and provide a unique classic safari experience. The camps are frequently created for three month periods to follow the wildebeest migration, places you in prime game-watching spots.
Your accommodation at these game reserves varies from simple dome tents to opulent safari tents. All of the tents provide en-suite facilities, with bucket showers and/or toilets. There are no permanent structures built, so you'll sleep in a remote location with no other people. When you leave the location, nothing is left behind—the crew brings all of the necessary equipment and meals. The fabric of your tent will be the only thing standing between you and nature and the wild. Magical, isn't it?
For those who value good game viewing; prefer to spend their time exploring rather than relaxing in the lodge; and want more luxury than camping but less than top-quality lodges provide; mobile tented safaris are a great choice.
Permanent Tented Camps
Permanent tents are based upon fixed foundations with amenities that include water sinks, showers, and flushing toilets. The central living spaces are large, and many of them include swimming pools. The ultimate luxury experience can be found in the ultra-luxury tented camps that provide butler service and private plunge pools.
Enjoy a tent which is so close to nature that you may never want to leave!
Adventure Camping
A typical 'roughing it' camping setup includes dome tents, cots or sleeping bags, and the minimum essentials. Accommodations include a sleeping bag or a comfortable mattress.
One of the joys of camping is getting back to basics, including a lack of electricity and internet access. You'll stay in rustic campsites that provide shared bathroom facilities and communal cooking stations, but you'll have a wonderful time embracing nature.
On these camping tours, travelers help prepare meals with the assistance of the crew—making the experience a true adventure.
When is the Best time to go on a Tented Safari?
As the wet and dry seasons differ from region to region in East and Southern Africa, you can take a safari at almost any time of year, provided you are willing to be flexible with where in the continent you choose to go. The best time for safari is determined by a variety of factors, including your own calendar of when you can actually take time off to go on safari.