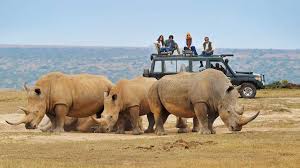 African Safari Tours are not just your best bet for experiencing Africa's wild animals in the wild. Here are some of the top 10 safari tours in Africa to get you started planning your trip and booking your African safari tour.
East Africa's majestic Mara, Crater and Serengeti Migration
We offer a nine-day safari in Kenya and Tanzania, beginning with the Masai Mara, then heading south into the Serengeti, Lake Manyara, and the Ngorongoro Crater. Focused on wildlife, this is a great opportunity to witness the wildebeest migration.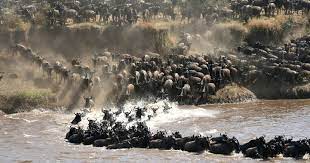 Highlights of the tour
Unrivaled views of the Big 5
A collection of the finest lodges in Africa
Day & night game drives
Catch a glimpse of the Great Migration in full-swing
Mountain biking and nature walks
Honeymooning in Cape Town and Kruger
This classic 9-day combination tour brings together two of South Africa's landmark destinations—the Kruger National Park and Cape Town—and features some of the best accommodation on the continent.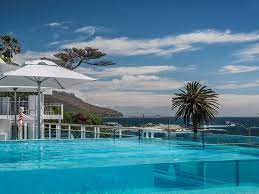 Highlights of the tour
Exceptional collection of accommodations and amenities
Enjoy five-star cuisine and service
Big 5 game viewing is exceptional here
Guided safari walks with a local expert guide
Private guided Botswana, Victoria Falls and Zimbabwe tours
This 14-day adventure tour promises to be a life-changing experience, with visits to the Okavango Delta in northern Botswana—one of the world's last great wilderness areas—and Victoria Falls, Hwange National Park and Matobo National Park in Zimbabwe. You'll be guided by a private guide who knows these regions inside out.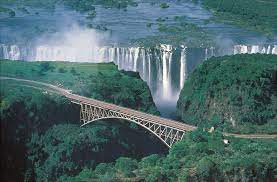 Highlights of the tour
Experience the Okavango Delta on a mokoro!
Marvel at the Victoria Falls, one of the natural wonders of the world
Game drives and nature walks in Hwange National Park and Matobo National Park
Private guide stays with you throughout the tour
Crater, Serengeti & Mara National Parks
In the company of expert guides, you will enjoy game drives, walks and horseback safaris as you search for the Big 5 and massed herds of wildebeest plus their ever-present predators. Even if you visit out of Migration season, such is the wealth of wildlife on this tour that you are still assured of great game viewing at all the destinations.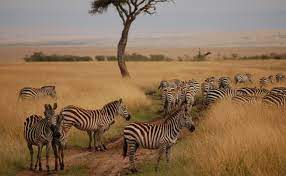 Highlights of the tour
Fly-in convenience and luxurious accommodation await you
Game viewing is amazing year-round
See Big 5 animals in their natural habitat
Game drives, walks, horseback safaris and bird watching
Family-friendly resorts and activities
Tanzania Migration Information and Uganda Gorilla Tracking
This 15-day Kenya safari and gorilla adventure focuses on special cultural encounters, exceptional game-viewing and breathtaking scenery. Highlights include a balloon safari over the Masai Mara and gorilla trekking in Bwindi Impenetrable Forest National Park in Uganda.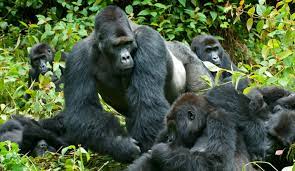 Highlights of the tour
Experience the amazing Wildebeest Migration in season
You can experience Big 5 game viewing
An unforgettable gorilla trekking experience in Uganda's lush rainforests
Experiences with the Batwa people
Night game-drives in the search for animals that are active only at night
Sabi Sands, in South Africa and the Masai Mara, in Kenya
Enjoy three diverse and rewarding destinations on this African safari tour. Start in Kenya's flagship Masai Mara National Reserve, then fly to South Africa for a Big 5 safari in Kruger National Park and a grand finale in Cape Town.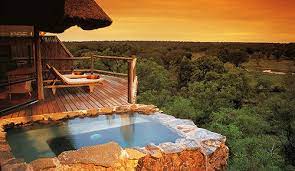 Highlights of the tour
You can enjoy game drives, bush walks and balloon rides in the Masai Mara
Enjoy the personal service and culinary experiences at Dulini River Lodge
Game viewing in Sabi Sands
Discover impeccable service and fine dining at Cape Grace
Explore the V&A Waterfront and Cape Town
Honeymoon in Cape Town, Kruger National Park and Mozambique
Start your 2-week vacation in Cape Town, Africa's most popular city. Then search for the Big 5 in a private reserve before swapping binoculars for a mask and flippers as you explore the teeming reefs of the Bazaruto Archipelago. Offering excellent spa facilities throughout, this safari and beach itinerary is perfect for honeymooners or those who want to be spoiled rotten.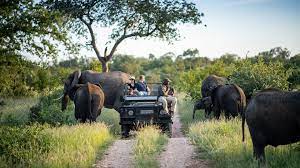 Highlights of the tour
Luxury apartment in a popular city neighborhood
2 full-day tour packages in Cape Town
Enjoy a complimentary chauffeur service to the V&A Waterfront
Game viewing with Shangaan trackers is a thrilling experience
Night drives and walking safaris are available by spotlight
From Cape Town to Tanzania by Train and Zanzibar Island
Experience the ultimate journey for train lovers and wildlife enthusiasts on Africa's most luxurious train, traveling from Cape Town to Dar es Salaam on a 3-week journey that packs in Big 5 safaris and iconic sight-seeing.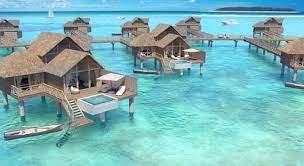 Highlights of the tour
Discover the beauty of Cape Town
Visit Cape Town to see Table Mountain and the Cape Winelands
Travel on the most luxurious train in the world
Enjoy a malaria-free safari in the Big 5
Visit the mighty Victoria Falls
Tanzania Safari – Discover a Land of Epic Adventure!
This 9-day safari begins in Tarangire National Park, where you'll see some of the largest elephant herds in East Africa and excellent birding in the area's wetlands. You'll also explore the game-rich landscapes of the extraordinary Ngorongoro Crater—home to 100,000 large animals! Finally, you're whisked to the world famous Serengeti National Park for an unforgettable chance to see the Wildebest Migration—a once-in-a-lifetime experience.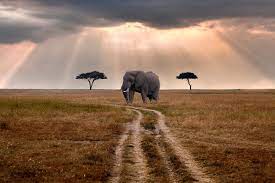 Highlights of the tour
Walking safaris in Tarangire and Serengeti National Parks
Enjoy excellent game viewing in Ngorongoro Crater
Enjoy farm-fresh coffee in Arusha
Take night drives to find nocturnal animals
Great birding spots near Tarangire National Park
Honeymooning in Cape Town, Kruger National Park, and Seychelles
This 15-day tour blends the Big 5 with dreamy scenery and luxurious barefoot beach living. Perfect for a honeymoon or exclusive celebration, this tour offers diverse and highly rewarding experiences in three of Africa's most sought-after destinations.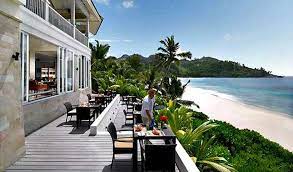 Highlights of the tour
An over-the-top luxurious safari experience
The V&A Waterfront boasts Cape Town's top hotels
See the Big 5 in the legendary Sabi Sands at Singita
Enrich your wilderness experience by indulging in spa treatments
Enjoy a romantic dinner by the ocean!
Browse our best African tours for inspiration. If something appeals, simply contact one of our African Safari Experts and they'll take it from there.