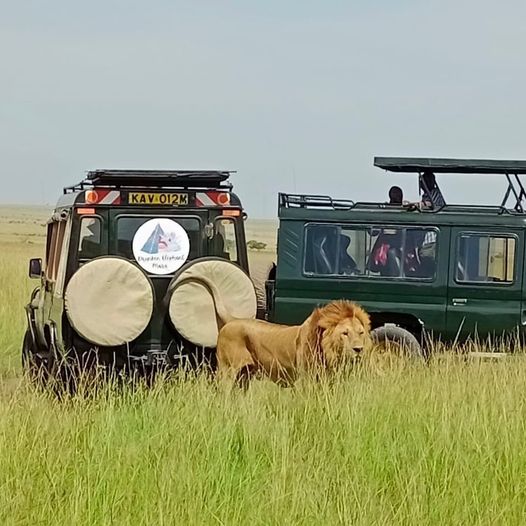 The chance to spend your holidays in Kenya comes once in a lifetime, and it is without a doubt one of the most exhilarating experiences ever. Even more so if you're there on a Kenya wildlife tour at which point you'll get to observe some of the most spectacular creatures on the planet, for example the famous Big Five, spectacular picture-perfect landscapes and gleaming lakes.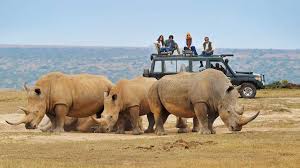 Reflecting on picture-perfect scenes, taking great photographs of the flora and fauna is an art and constitutes one of the best ways to relive the recollection of your African safari experience. With that in mind, here are a few wildlife photography suggestions for your next Kenya safari.
MAKE SURE YOUR GEAR IS FULLY UNDAMAGED
Having your absolute gear while on a safari cannot be overemphasized as you would want to bag a number of different pictures that will require a diversity of lenses. Putting money in a proper camera bag will be a wise investment as you will want to make certain that everything you will need is readily accessible and comfortable to carry around. You should pack the below in your camera bag:
Camera body

A diversity of lenses with lens caps
Memory card
Extra battery pack
Battery charger
Cables for instant transfer to your laptop or tablet
Camera cleaning equipment

KNOW YOUR GEAR

The truth is that the really exceptional action-packed moments in wildlife photography lasts a standard between 5 and 20 seconds, so if you are not introspectively aware of the settings of your camera or the capacity of the lens you have chosen, you will either miss or blow the images you are able to capture.

SHOOT WIDER

Most photographers are focused on the focal length of their lens to the point that it becomes an infatuation to have the longest / biggest lens possible. Bear in mind that the magnitude of the lens is location-dependent and might call for more than a 600 mm lens just to get any shot at all in beyond doubt wide-open spaces on the safari.

The other fascination relating to getting as close as possible to the animals can be implausible as this sets apart the animals totally from their environs and it doesn't look like a natural shot. By shooting at wider angles, you can give the image observer a better idea of where you took the shot and where your subject carves out its living in the wild.

TAKE PHOTOS FLASH FREE AND ON SILENT MODE

Our recommendation is to shoot flash free and in silent mode, so that the animals are not scared in any way. The best outlook would be to merge into the environment by using the silent mode to hush the shutter and abandon the flash.

CHOOSE THE BEST CAMERA FOR WILDLIFE PHOTOGRAPHY

Choosing the best camera for your wildlife photography ties in to two factors including the irregularity of the terrain and weight of the camera. Carrying a load of gear around or groping to change lenses while wildlife passes you by is an occurrence you would not want to have, and more often than not, the safari vehicle bounces around in Kenya's wildlife parks as you search for animals. Be sure to have a snug camera that you are comfortable with and know in advance that it would be able to withstand a lot of dust, motion, and bumps while in the safari vehicle.

PATIENCE AND PRACTICE

The sine qua non of wildlife photography is all about timing which means having the know how of waiting and knowing exactly when to press the button to get a good shot. Animals seldom come close and there are days when you will see lesser animals than others. Wildlife photographers can sometimes spend hours standing by to take the best shots. Before going on a safari, try taking photos of moving objects like your pets, so when the perfect photo opportunity presents itself, you are able to act speedily to make the most of your shot.

LIGHTING IS KEY

In all filming, lighting can make or break a shot. If the lighting is not right, you will not be able to see the astounding subjects you've tried to capture. Take dominance of the early morning sun when the sun is lower in the sky, or late in the afternoon when the sun is a little down, as the mid-day sun casts long sillhouettes and is more harsh on subjects.